2500A100H Super Heavy-Duty Hydraulic Tube/Bar/Profile Rolling Machine
Axis: Make of high torque force Alloy Steel which Modification by Heat Treatment, strengthen Reliance of axis, Wear-resisting, Lengthen the operate life of mechanical motions.

Process properties of ¡§H¡¨ shape steel: Designing special devices for proceed to bend the stuff without winding and deformed. On the both machines, top and down, have level wheel-base (leading die shoe).

Operation & control:
1. Control by NC process control. It equips with Manual/automation set and with Operation Panel. Besides, it can add a WIRELESS REMOTE CONTROLLER. You can operate it energetic active and clever in anytime and anywhere. You will decrease the regular operators In addition, it can save move human and cost, and thus productivity will increase higher.
¡@
2. It provided Electrical Digital Decoder to appear correct length when Holder sliding Precise size can at the merge of through display numbers. In addition, set the usual sizes and specifications to reduce the losses of mistakes.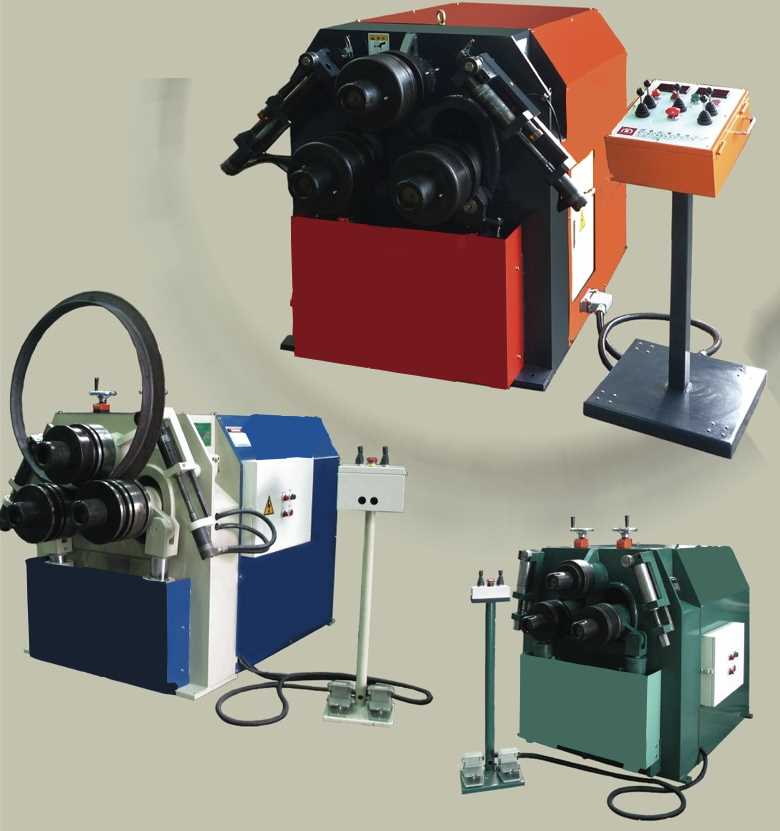 ¡@
Samples of Working/Rolling Profiles-1 (R means the RADIUS of Bending/Rolling)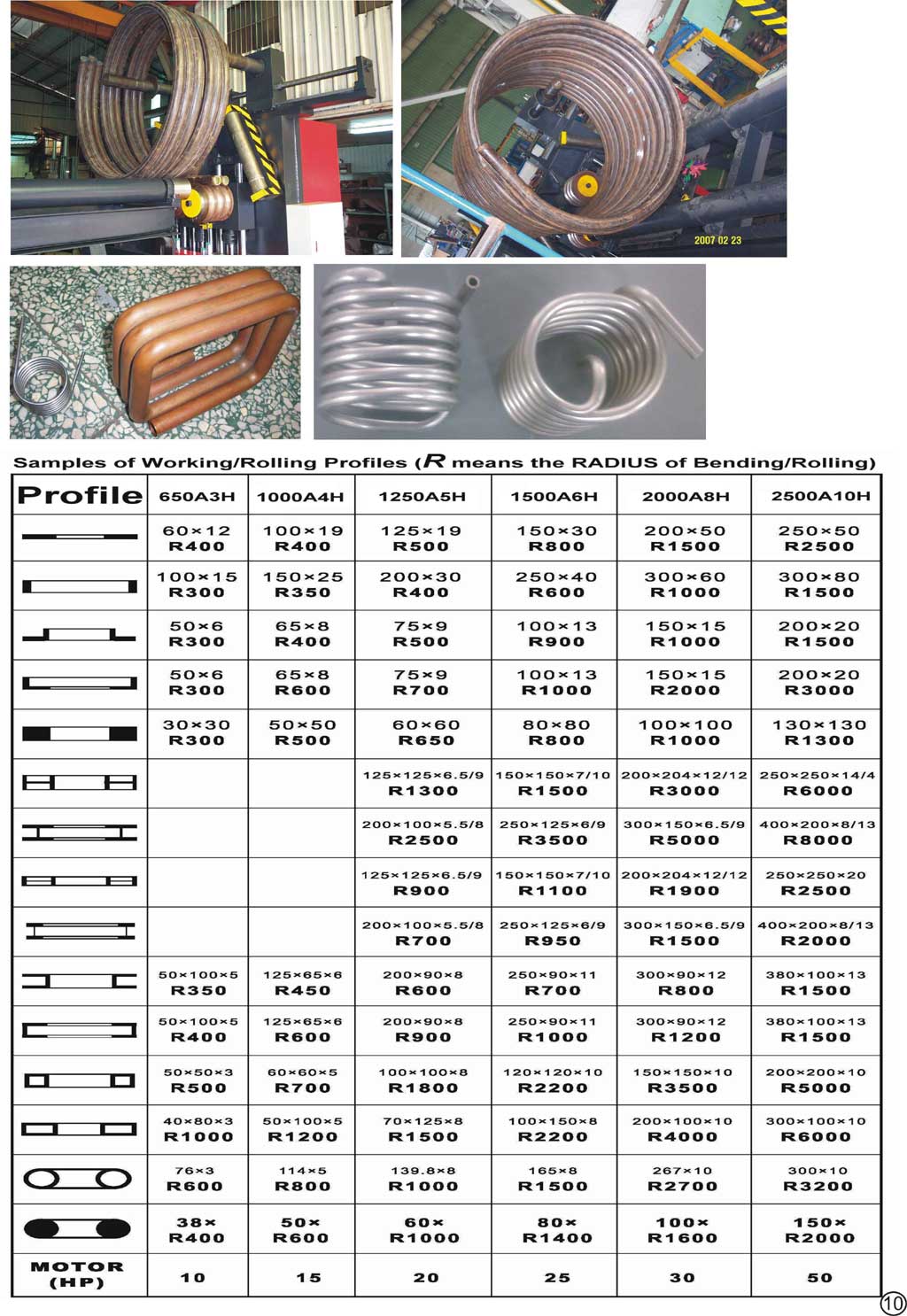 ¡@
Samples of Working/Rolling Profiles-2 (R means the RADIUS of Bending/Rolling)
Profile

Standard die set

DIA mm- Radius

250¡Ñ50¡ÑR2500

300¡Ñ80¡ÑR1500

Profile

DIA mm- Radius

300¡Ñ300¡Ñ16¡ÑR3000

300¡Ñ300¡Ñ16¡ÑR5000

Profile

Option die set

DIA mm- Radius

130¡Ñ130¡ÑR1300

Profile

DIA mm- Radius

250¡Ñ250¡Ñ20¡ÑR6000 14/14

250¡Ñ250¡Ñ20¡ÑR2500

Profile

DIA mm- Radius

400¡Ñ200¡Ñ8¡ÑR8000 8/13

380¡Ñ100¡Ñ13¡ÑR1500 8/13

Profile

DIA mm- Radius

380¡Ñ100¡Ñ13¡ÑR1500

380¡Ñ100¡Ñ13¡ÑR1500

Profile

Option die set

DIA mm- Radius

200¡Ñ200¡Ñ10¡ÑR5000

300¡Ñ100¡Ñ10¡ÑR6000

Profile

Option die set

DIA mm- Radius

300¡Ñ10¡ÑR3200

Profile

Option die set

DIA mm- Radius

150¡ÑR2000

MOTOR (HP)

60

WEIGHT (kg)

28000

Size of case (L)
(L¡ÑW¡ÑH)

3200

2200

2000

<![if !supportMisalignedColumns]> <![endif]>