| | |
| --- | --- |
| | Founded in 1985, we dedicated Special Purpose Machine for Pipe/Sheet Processing Machine (Pipe/Sheet Punching Machine, Roll Forming Machine, Pipe Drilling Machine, Pipe Bender/Bending Machine , Chamfering Machine, Deburring Machine ,Tube End Finishing Machine and Tube End Forming Machine, punching machine, heavy-duty tube drilling machine, cable ladder swaging machine, tube end forming machine, and chamfering machine for auto-parts, building-construction hardware, and metalworking industries. ) in TAIWAN. . We have earned an excellent reputation in both domestic & international market in the past two decades. |
LIKEST is our brand name. It means we like the best. We are the leading machinery manufacturer for the Tube, Pipe, Sheet and Solid Bar industry. Our Headquarter is located in Taichung (Taiwan), the main machinery industrial area in Asia.
¡@
Applications: Transportation (cars, motorcycles, bicycles, ships), Comfort (home seating, office furniture), Care (wheelchairs, hospital beds) and Living (fitness equipment, gardening tools, playgrounds).
With many years more of experiences in selling more than 30000 sets of Tube and Sheet Punching Machine & Tube Benders, we can meet the market requirements in every aspect. Our R & D engineers can modify the machine for special demands from our clients & our service engineers offer a instant after-service upon request. Our R&D division engineers are not only to develop the software to meet the global customer different requirements, but also revise and upgrade the existing software to be more efficient and friendly-use. We consistent goal is to provide all the clients could operate our tube bender as easy as possible.
We always believe that "Customer's business is our Business." We provide a 24 hours nonstop after service to all customers in the world. You are not only buy the machine from us, you buy tube & sheet processing technology and tooling know-how as well. LIKEST, a reliable long-term partner in your business. We look forward to building our Future Business together.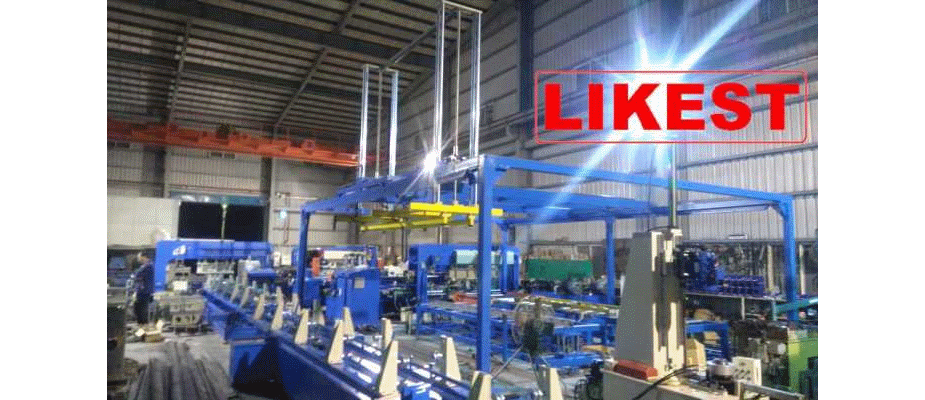 ¡@