NEW MACHINES Contact us HOME Video Download
---
---
Air Filter Frame Making Forming Machine / Mouth Ring (MR/BS) Making Forming Machine
---
Locking Coupler for Threaded Bars Processing Machines : NEW!

Machine Specifications : DEUTSCH

Maximum threading rebars size : 200mm
Maximum Diameter of thread rolled : 40mm
Maximum Diameter cutting : 40mm
Rebar Diameter range of threads rolled : 10-40mm
Working Area : X: 800mm Y: 300mm
Range of thread pitch rolled for the rolling screw thread: 1.0P~4.0P
Hydraulic power chuck: 4 inch
Air Pressure 5kg/cm
Rolled thread bit: FETTE [USA] 7118

Hydraulic pump : 5HP
Chip conveyor
Coolant pump: 0.4kw
3 Axis CNC Controller
Dimension ==> W: 1700mm L:1900mm H: 1800mm
Weight: 4000Kg

Product Description:

1, Steel bar (REBAR) thread rolling machine can make thread on rebar end by cold rolling, which will enlarge the strength of the threaded rebar.
2. Easy operation

VIDEO DOWNLOAD: automatic_rebar_thread_rolling_machine_steel_rod_bar.wmv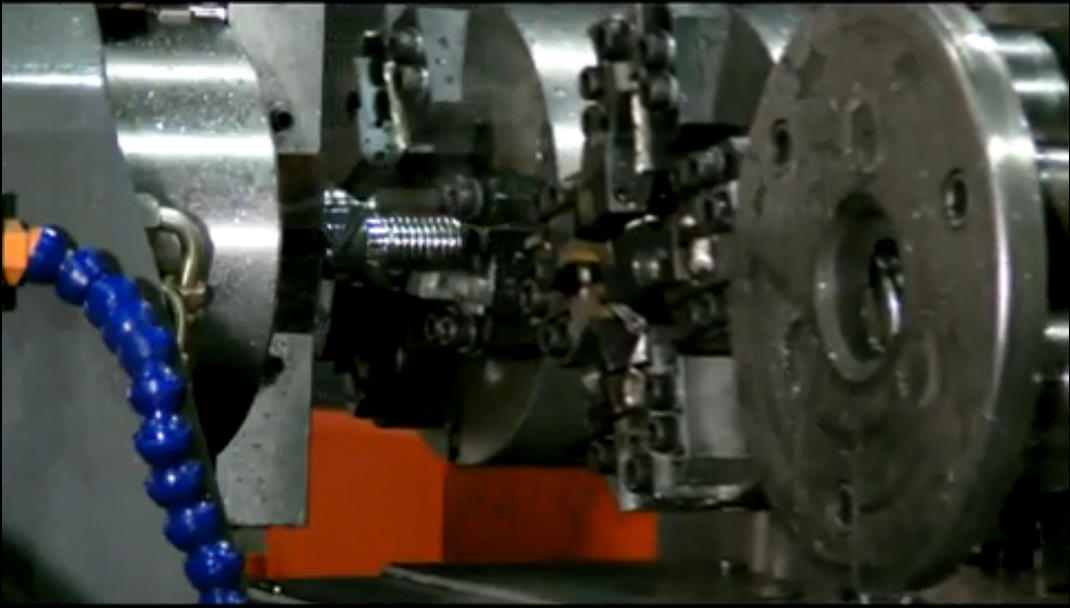 Rebar Threading Rolling Machine (Steel Rod Bar)
SA grade of the Locking Coupler for Thread threaded Rod Bar Processing Machine
Coupler Bars Processing Machines
---
Angle Steel/Tube & Pipe/ Cold Rolling Forming Making Machine/TURBINE NATURE VENTILATOR MAKING FORMING MACHINE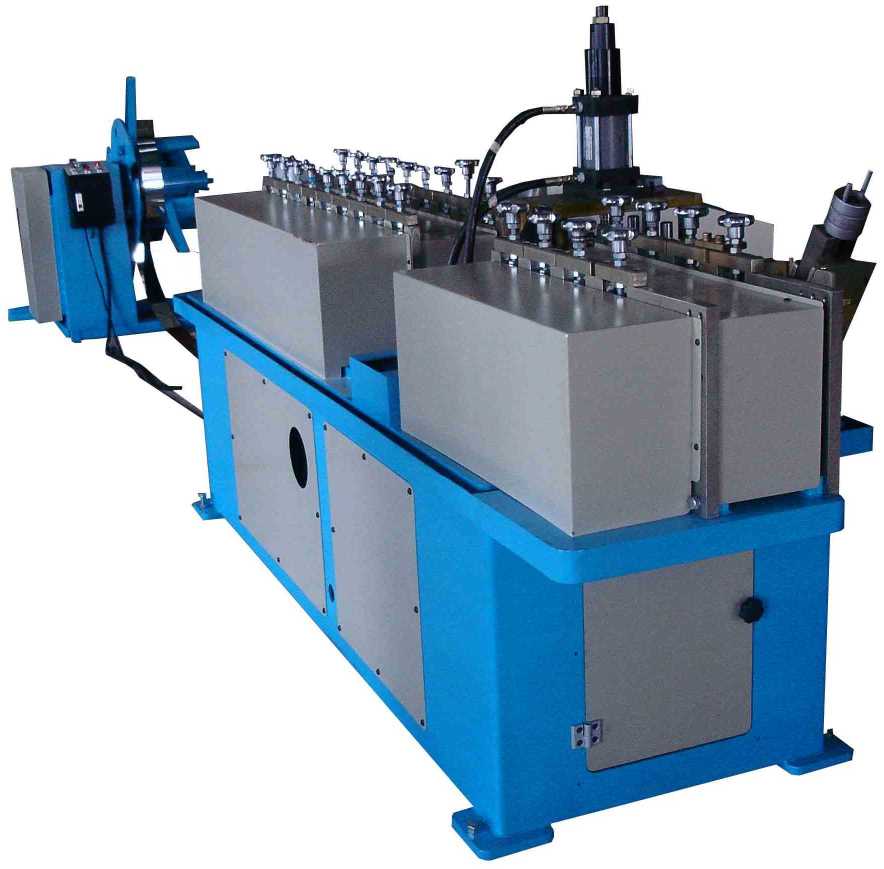 TURBINE VENTILATOR MAKING FORMING MACHINE NEW!
TURBINE VENTILATOR/NATURE VENTILATOR (for cool down the temperature in the factory or any building, without power), Windvent / Wind Driven Ventilator, tube air ventilators wind driven turbo ventilator, Wind-Driven Attic Turbine , Wind-Driven Rooftop Turbine , Wind Driven Turbo Air Ventilators, Neptume Wind Driven Ventilator

VENTILATOR LEAF (LEAVES): MADE BY ROLLING FORMING MACHINE (FULLY AUTOMATICALLY), NOT MADE BY PRESS
A wind-driven ventilator that is installed on the roof top or on the wall to provide effective ventilation for all kinds of buildings (factory, greenhouse.....)
A good choice to get clean air, to increase working effect and to get good working environments.
Our Wind Driven Ventilator Turbine Leaves Making Machine can do the most beautiful ventilator in the market. The production capacity of our machine is 3.6 seconds. The machine can produce a leaf, in a ventilator of diameter 600 mm is constituted in 24 leaves (in 1.5 minute) . Most of the manufacturers in United States and China use pressing-machine to do the leafs, while we use roll forming machine to do them.
The advantages do form ventilator leaves with roll forming machine in comparison with pressing-machine:
1.Embellishes
2. Production speed is faster
3. If you have our own machine; then you will save a lot of money. We all know that there always are some wastages in manufacturing the leaves and those wastages can be collected and sold:
A. Imaging that you buy the raw material, send them to your authorized factory to manufacture the ventilators.
B. You get the ventilators.
C. What about the wastages? They were sold by the factory.
D. You lose the opportunity to regain the capital obtained by selling the wastages.
E. Even you talk to the factory that you want all the wastages refund, it will lose easily.
Our Wind Driven Ventilator Turbine Leaves Making Machine do your leaves automatically all what you need to do is to put your raw material upon the machine.


FUNCTIONS & FEATURES:
1- It can absorb the hot air, moisture, dust, foul smell, smoke from residence and from kitchen chimneys of workshops automatically, also it can decrease indoor noise, increase light.
2- It runs automatically all the time and no stop according to natural weather; it doesn't need any power, saving energy and cost.
3- It is installed on the top of buildings or on the wall with good appearance.
4- Simple and convenient installation, No Operational and Maintenance Costs.
5- No roof leaking, 100% waterproof result with raining or snowing weather
6- Enhances the architectural and aesthetic appearance of buildings
7- It suits all roof types with slopes from zero to 22.5degree.
8- We can also provide Precision steel bearings for you (MADE IN TAIWAN).
9- Improves efficiency of air conditioning. Where ducted air conditioning is installed at home. It will lower roof space temperatures, thereby reducing the level of heat exchange occurring between air in the attic and the cool air carried within the ducting system. This in turn causes less strain on the air-conditioner unit.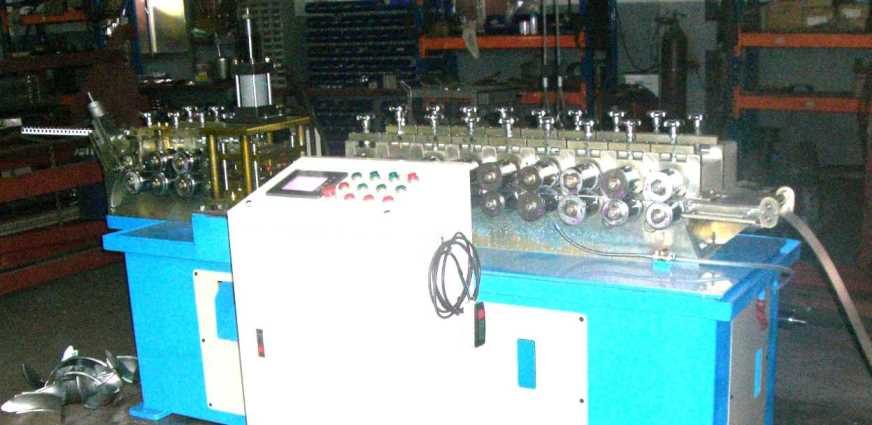 ---
Punching Press Machine for Tube/Pipe/Sheet Metal/Iron Sheet/Angle Iron
IW500XDL-C: Combine Cutting Machine with IW500L + IW500DL: can CUTTING/punch/shear Beams, Flat Iron Plate & Angle Steel, Rectangle Tube/Round Tube/Circle Tube/Square Tube/Ellipse Tube at the same machine NEW
---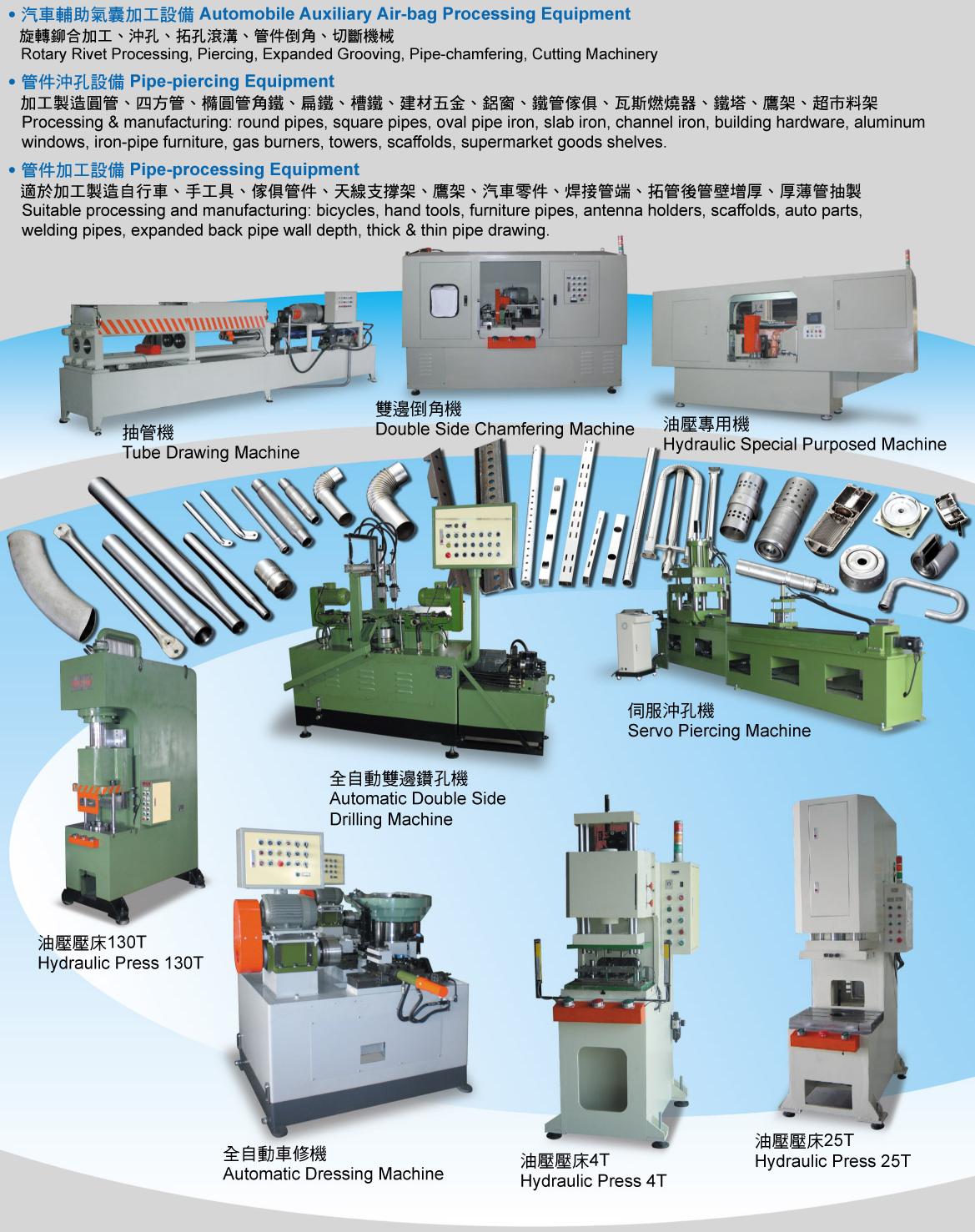 ---
Hardware (TROWEL) Making Machines / SCREW (FASTENER) FORMING MAKING MACHINE
29) Automatic Screw Making/Assembling Machine

We also produce the Automatic Screw Making/Assembling Machine combine with CCD (Charge Coupled Device) Auto-Vision Inspection/Sorting System to recognize the N.G. products (fail products) for special purpose applications. Our Automatic Screw Making/Assembling Machines are including the following functions:
29-1) Inspect the different screw heads (size, shape, logo on the head surface.....), and length & screw pitch....... . the inspection capacity is above 500 pieces/minute.
29-2) Fully Automatic Assembling for screw + washer and screw + rubber ring/ plastic ring + stainless steel covers (for outdoor using, to prevent rust). This Machine is AUTOMATIC, and the production capacity is above 200~600 pieces/minute.
29-3) All series Automatic Screw/Connectors Making/Assembling Machines. If you have any inquiry regarding the Screw/Connectors, please advise us freely.
Based on more than 30 years experience, we are supplying the advanced and effective machines, to process for the precise and fast mass production. Our customers are worldwide now.

We are always provide the quality machines to meet customers' requirement with reasonable price, and in time delivery. Any special designs and comments are welcome, please contact us for details.
(30) Thread rolling machine / Sems assembly machine / Self-drilling screw making machine / Shank slotting machine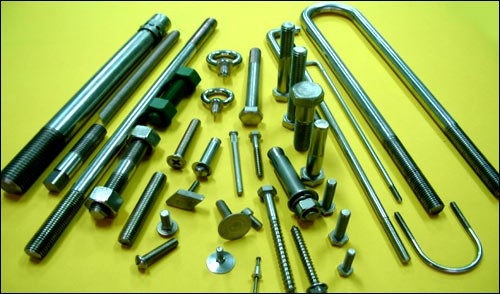 (31) EPDM washer assembly machine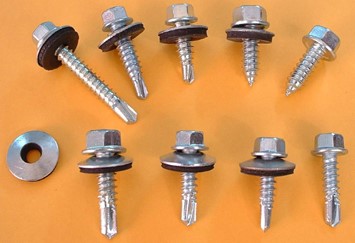 ---