Features:
กน
TFT human machine interface display ,touch controllable screen setting, digital control systems, servo motor position dimension precision, attached with modular memory function.

กน

Operational Function: Jogging/Automatic Functions

กน

Oil Hydraulic System :Step-less operation pressure adjustment ,hydraulic loops designed with zero load ,stable pressure output ,combined with oil pump motors with extremely low frequency, increased motor efficiency and service duration

กน

The clamping motor is designed with sufficient clamping power. The machine is equipped with the coding device to control the clamping operation depending on diameters of work pieces with high stability and well secured fixture of work pieces

กน

Electrical Control System: it is designed with human machine interface ,angular dials, and adjustable puncturing rod highly precise Japan-made servo motors to assure of accurate and convenient operation .

กน

Diameter ,Orifice counts, Orifice interval program setup simple ,high efficiency processing.

กน

round flange punching machine.
กน Hydraulic Flange Hole Punching/Puncturing Machine.
กน Punching of holes for pipes on request
กน Flanging-punching Machines: Number of holes and punching pitch customized and programmable, Fully automated work cycle.
ก@
กน ( Option ) Shielding: It is equipped with a set of safety guards.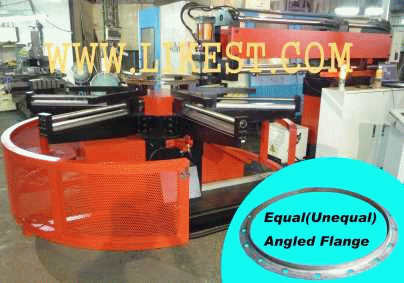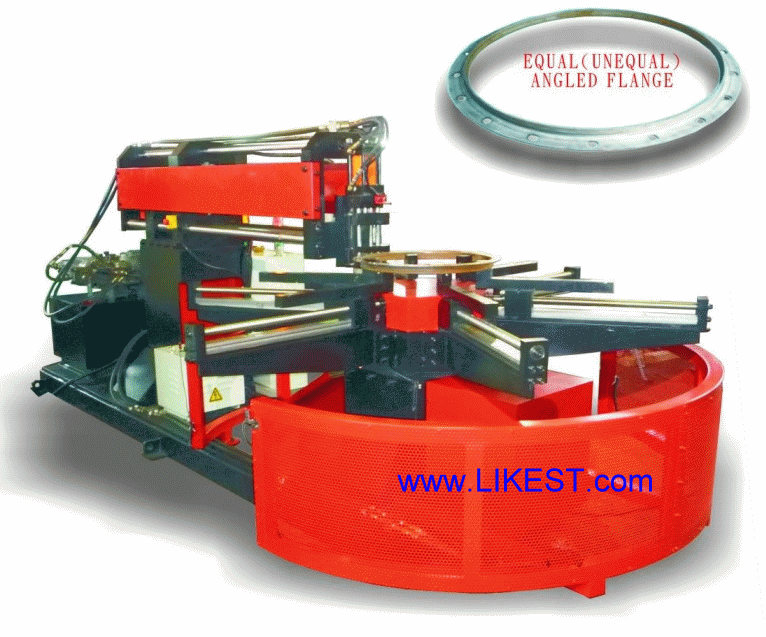 Video:
Specifications:
กน
Application:1.5"& 2", 2.5~6mm(thickness)iron ,stainless steel, equilateral or unequal-lateral flange diameter Diameter 22"~120
"
or Diameter 14"~120" puncturing
กน
Puncturing Capability :Orifice Diameter Diameter 3/8"~
½ (0.5)
"OB, Orificie (Punching Hole) counts :2,3,4,5,6,7,8,9กKกK360
กน
Body:5000mm(L) 2400mm(W) 2400mm(H)

กน
Total Weight:3.5Tons
Related machine:
Round flange punching machine and Round flange forming machine is in cooperation with the production, it's used for punching screw holes.Flange Making Machine/Flange Forming Machine/Corner Iron Making Machine/Angle Steel Making Machine / Angle Iron Ring Forming Making Machine
Video:
ก@