windvent / wind vent , wind driven ventilator, tube air ventilators wind driven turbo ventilator, wind-driven attic turbine , wind-driven rooftop turbine , wind driven turbo air ventilators,roll forming machine, cold roll forming machine, roll forming, rollformers, rollform, rollforming, rollforming equipment, cold rollforming line, roll forming machinery,roll forming equipment metal stud rolling machine rollform manufacturers mill cold sheet metal shaping rollforming machinery building construction cladding purlins steel joists roll formers master bundlers,Cold Roll Forming Machine, Cold Roll Forming Machines, Cold Roll Forming Machine Manufacturers,Roll Forming Machine, Roll Forming Machines, Roll Former, Roofing Machine, Rollformers, Rollforming, Roll Formers, Roll Form, Metal Roofing Machine, Floor Deck Roll Forming Machine, Roll Former, Roof panel forming machine, Roof title forming machine, Taiwan,roll forming machine, cold roll forming machine, roll forming, rollformers, rollform, rollforming, rollforming equipment, cold rollforming line, roll forming machinery,roll forming equipment metal stud rolling machine rollform manufacturers mill cold sheet metal shaping rollforming machinery building construction cladding purlins steel joists roll formers master bundlers,Cold Roll Forming Machine, Cold Roll Forming Machines, Cold Roll Forming Machine Manufacturers,TURBINE VENTILATOR MACHINE/VENTILATOR/VENTILATOR LEAF (LEAVE),turbine roof ventilator,wind turbine ventilation,turbine attic ventilators,hurricane turbine ventilator
---
Ball-Bearing Slide Rail Assembling Machines
---
Angle Steel/Tube & Pipe/ Cold Rolling Forming Making Machine/TURBINE NATURE VENTILATOR MAKING FORMING MACHINE Español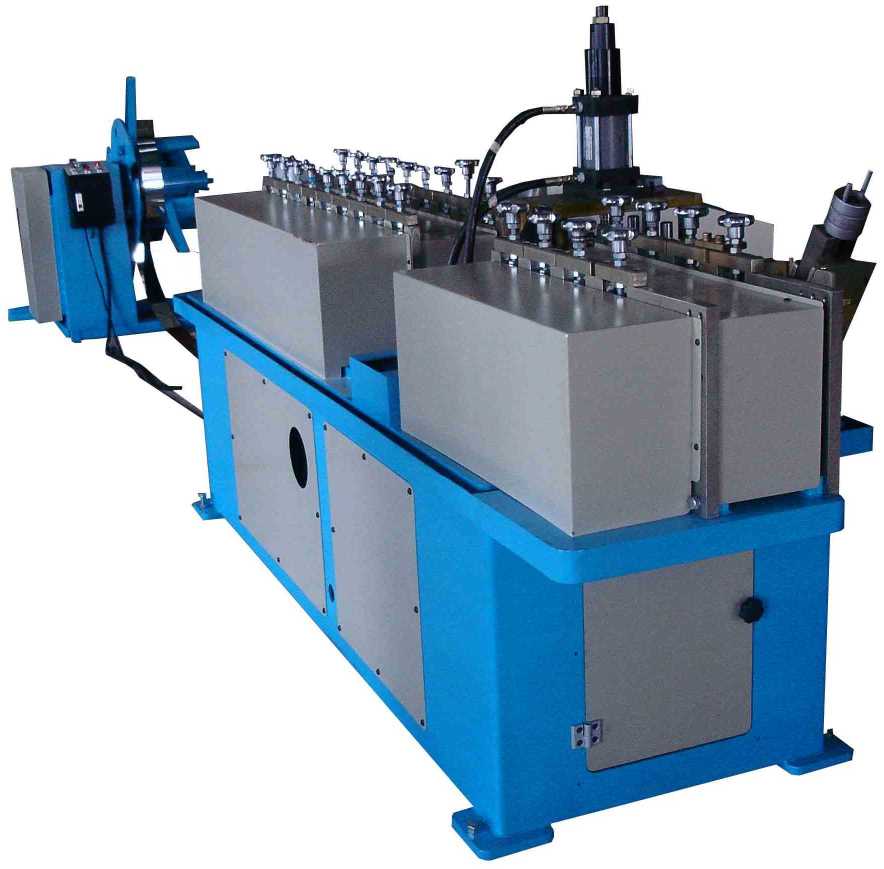 TURBINE VENTILATOR LEAF MAKING FORMING MACHINE NEW!
TURBINE VENTILATOR/NATURE VENTILATOR (for cool down the temperature in the factory or any building, without power), Windvent / Wind Driven Ventilator, tube air ventilators wind driven turbo ventilator, Wind-Driven Attic Turbine , Wind-Driven Rooftop Turbine , Wind Driven Turbo Air Ventilators

VENTILATOR LEAF (LEAVES): MADE BY ROLLING FORMING MACHINE (FULLY AUTOMATICALLY), NOT MADE BY PRESS
¡@
A wind-driven ventilator that is installed on the roof top or on the wall to provide effective ventilation for all kinds of buildings (factory, greenhouse.....)
A good choice to get clean air, to increase working effect and to get good working environments.
¡@
Our Wind Driven Ventilator Turbine Leaves Making Machine can do the most beautiful ventilator in the market. The production capacity of our machine is 3.6 seconds the machine can produce a leaf, in a ventilator of diameter 600 mm is constituted in 24 leaves (in 1.5 minute) . Most of the manufacturers in United States and China use pressing-machine to do the leafs, while we use roll forming machine to do them.
The advantages do form ventilator leaves with roll forming machine in comparison with pressing-machine:
1.Embellishes
2. Production speed is faster
3. If you have our own machine; then you will save a lot of money. We all know that there always are some wastages in manufacturing the leaves and those wastages can be collected and sold:
A. Imaging that you buy the raw material, send them to your authorized factory to manufacture the ventilators.
B. You get the ventilators.
C. What about the wastages? They were sold by the factory.
D. You lose the opportunity to regain the capital obtained by selling the wastages.
E. Even you talk to the factory that you want all the wastages refund, it will lose easily.
Our Wind Driven Ventilator Turbine Leaves Making Machine do your leaves automatically all what you need to do is to put your raw material upon the machine.


FUNCTIONS & FEATURES:
1- It can absorb the hot air, moisture, dust, foul smell, smoke from residence and from kitchen chimneys of workshops automatically, also it can decrease indoor noise, increase light.
2- It runs automatically all the time and no stop according to natural weather; it doesn't need any power, saving energy and cost.
3- It is installed on the top of buildings or on the wall with good appearance.
4- Simple and convenient installation, No Operational and Maintenance Costs.
5- No roof leaking, 100% waterproof result with raining or snowing weather
6- Enhances the architectural and aesthetic appearance of buildings
7- It suits all roof types with slopes from zero to 22.5degree.
8- We can also provide Precision steel bearings for you (MADE IN TAIWAN).
9- Improves efficiency of air conditioning. Where ducted air conditioning is installed at home. It will lower roof space temperatures, thereby reducing the level of heat exchange occurring between air in the attic and the cool air carried within the ducting system. This in turn causes less strain on the air-conditioner unit.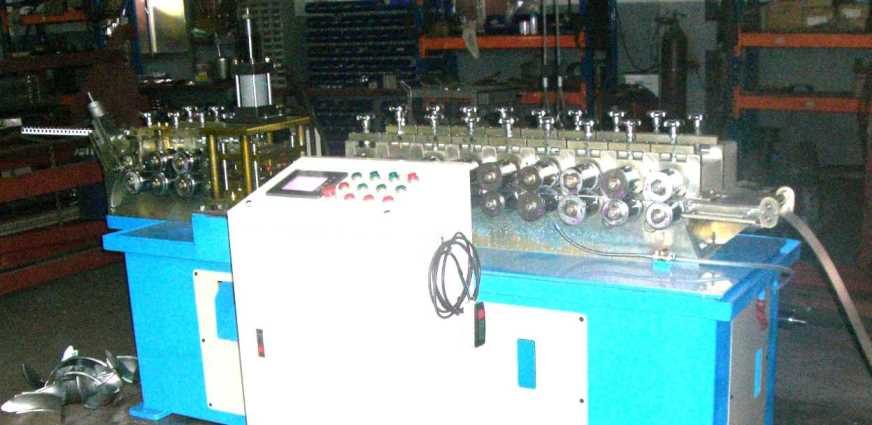 ---
Air Filter Frame Making Forming Machine
---
¡@
Cable Tray Swaging Making Forming Machine
---
¡@
Frame Cold Roll Forming Machine
Mode: CS-FORM-B
Capacity: custom-made
Function: custom-made

Profiles available:
¡@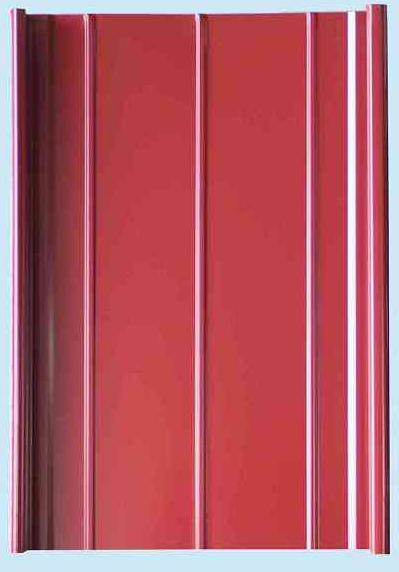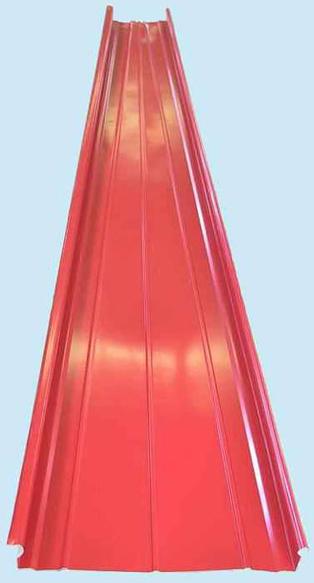 Trapezoid Rolling Metal Roofing Sheets Roll Forming Machine
---
¡@
Adjustable Purlin Rolling Roll Forming Machine: The thickness, width and height are adjustable and fully controlled by the computer. The time during adjusting rollers is around 2 ~ 3 minutes without changing rollers. One roll forming machine only can rollform C or Z purlin, not one machine can produce both C and Z purlin.
---
¡@
¡@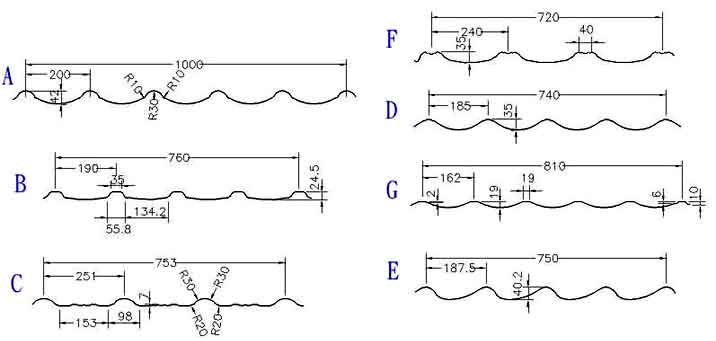 Automatic Colorful Roofing Tile Rolling Roll Forming Machine: we also can do a custom roll forming machine, i.e. We can design the machine according to your specification and profile drawing. One roll forming machine only can produce one profile.
---




¡@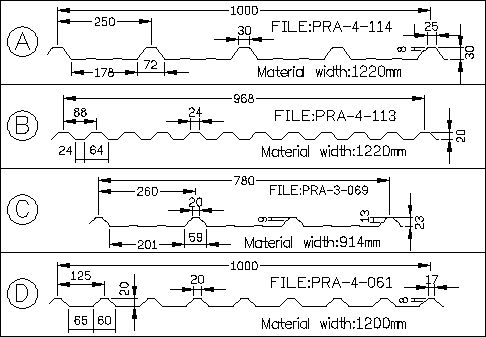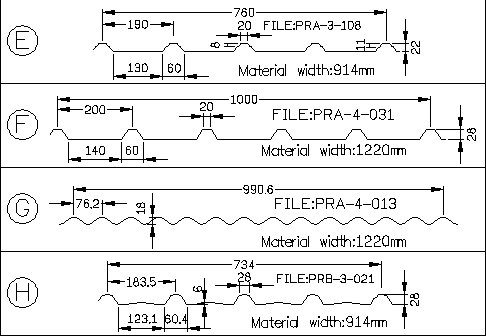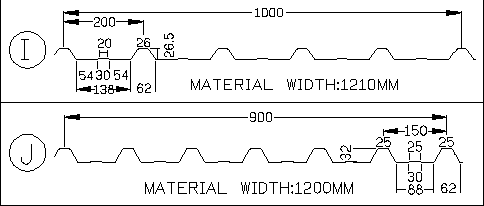 Double Layers Roofing Tile Rolling Roll Forming Machine
---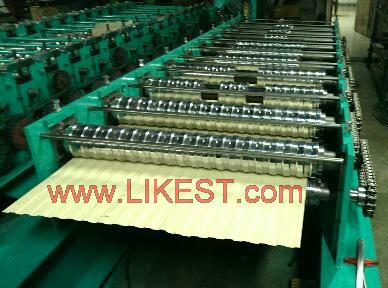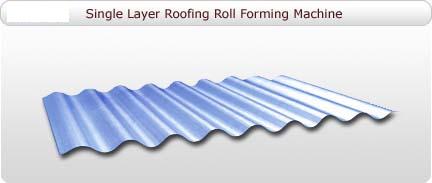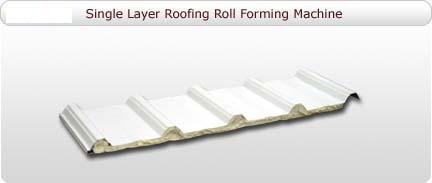 Single Layer Roofing Tile Rolling Roll Forming Machine
---
¡@
¡@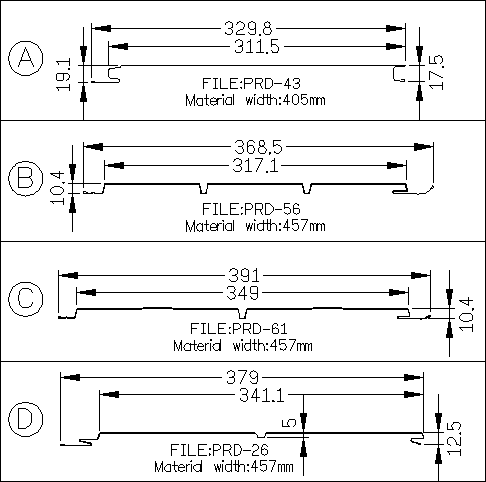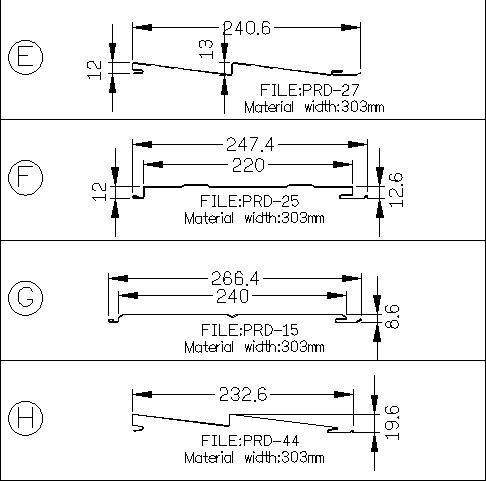 Decorative Sheet Rolling Roll Forming Machine
---
¡@



¡@
¡@
¡@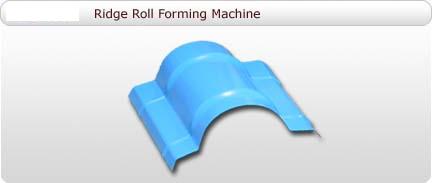 ¡@
¡@
¡@
¡@
Ridge Rolling Roll Forming Machine
---
¡@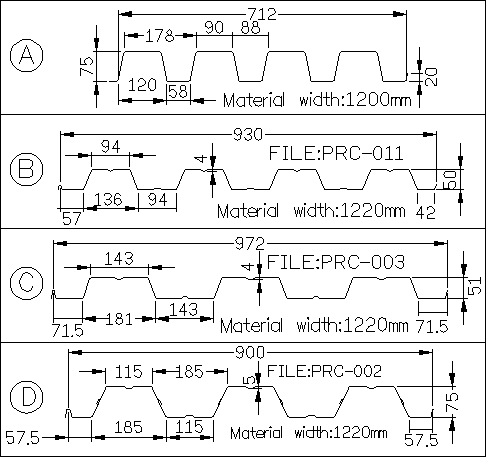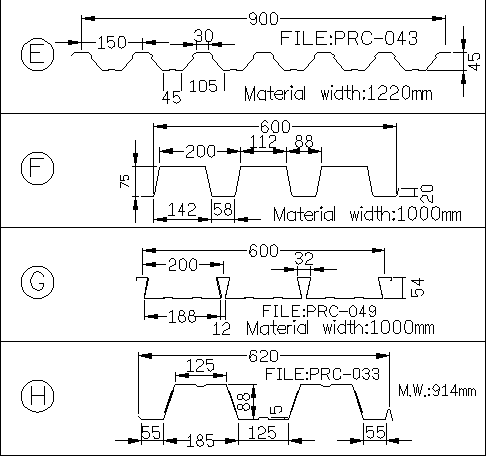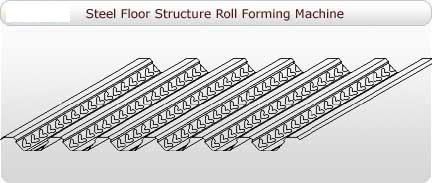 Steel Sheet Floor Structure Rolling Roll Forming Machine
---
¡@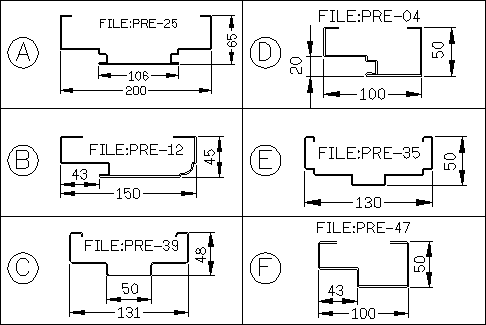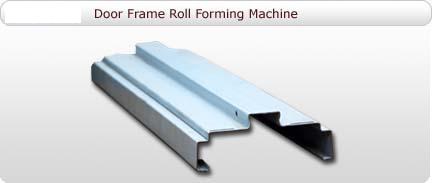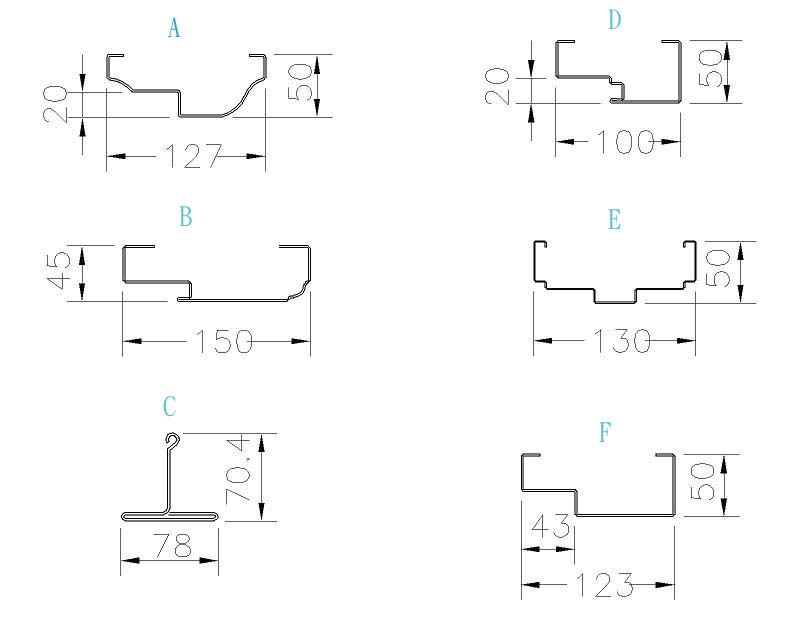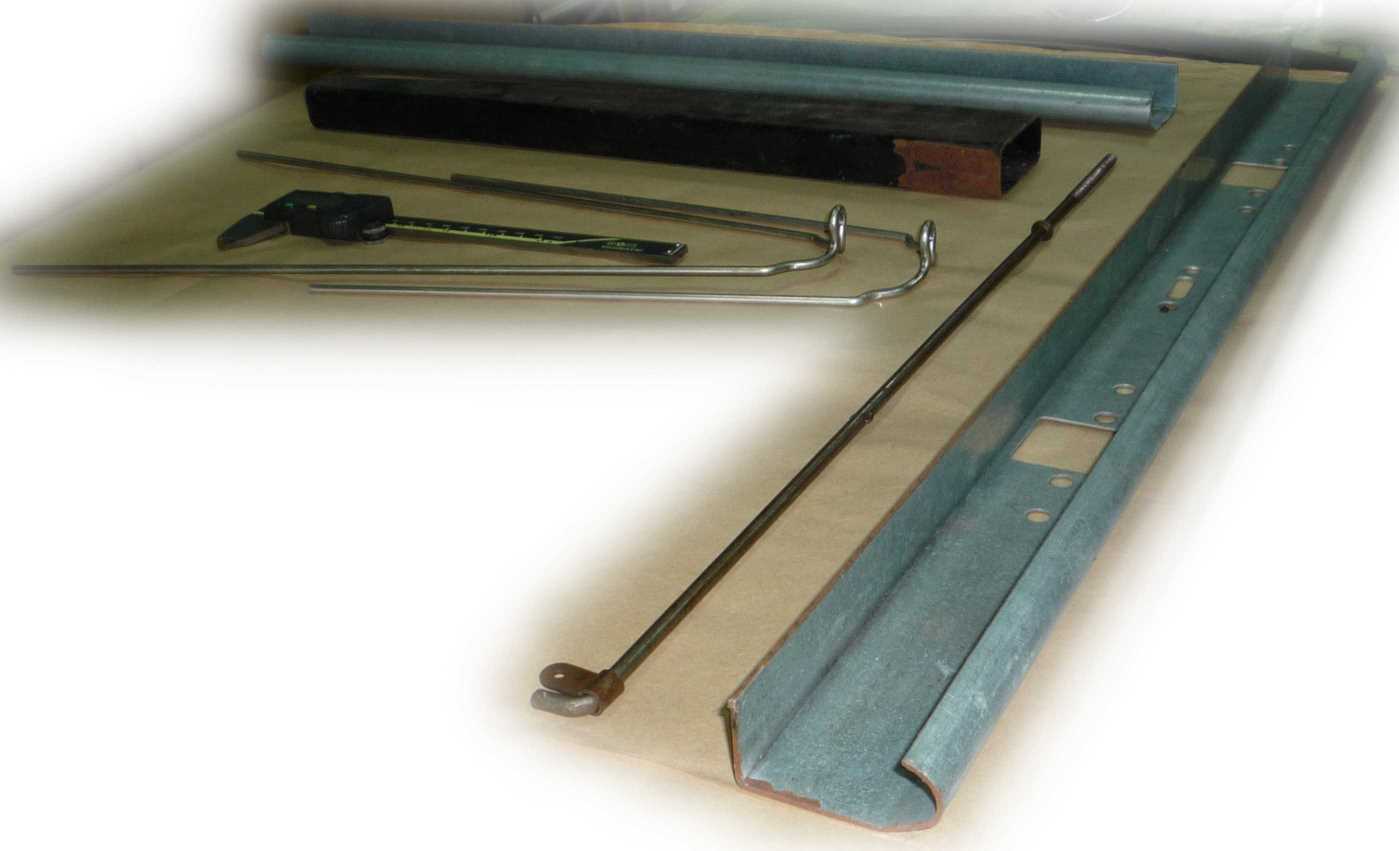 Door Frame Rolling Roll Forming Machine
---
¡@
¡@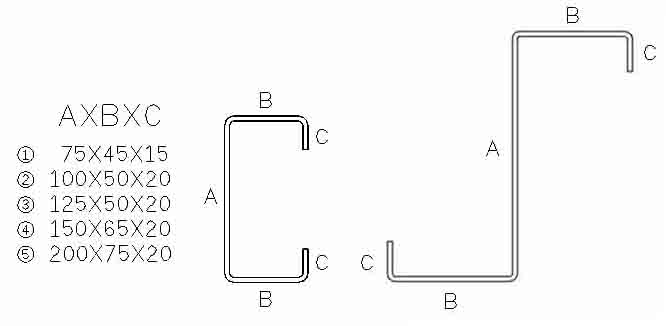 LightWeight C-Purlin Rolling Roll Forming Machine
---
¡@

Separable Rolling Roll Forming Machine
---
¡@


¡@
¡@
¡@
¡@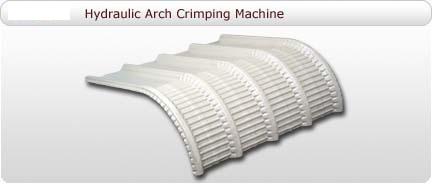 Hydraulic Arch Crimping Machine
---
¡@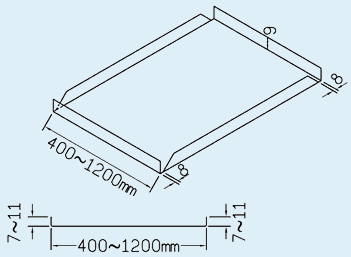 Customized Width Adjustable Roll Rolling Forming Machine
---
¡@
Custom Rolling Roll Forming Machine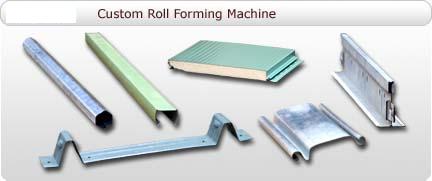 | | | | | | | | |
| --- | --- | --- | --- | --- | --- | --- | --- |
| 1 | 2 | 3 | 4 | 5 | 6 | 7 | 8 |
| Hand Rail | Rail | Rail | Rail | Rail | Rail | Rail | Rail |
| 9 | 10 | 11 | 12 | 13 | 14 | 15 | 16 |
| Wall Angles | Grooved Shape Steel | Lip Grooved Shape Steel | Gutter | Column | Column | Column | Column |
| 17 | 18 | 19 | 20 | 21 | 22 | 23 | 24 |
| Orbit | Hat Steel | U-Rib | Drawer | Square Body Frame | Perimeter Trim | Perimeter Trim | Perimeter Trim |
| 25 | 26 | 27 | 28 | 29 | 30 | 31 | 32 |
| Guard Rail | Furniture Channel | Lace | Cable Tracks | Shadow Angles | Lip Z Steel | Z Steel | Unequal Z Steel |
¡@
¡@
Metal Scaffolding Making Forming Machine
¡@
¡@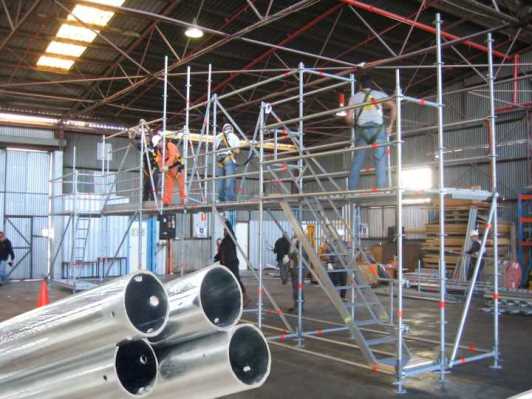 ¡@
---
¡@
FRAME COLD ROLL FORMING MACHINE
CUT-TO-LENGTH ----------NOTCH AND PUNCH----------LEVELER-----------FORM SHAPES--------DECOILER
-----SAMPLES-----
¡@
¡@
Cold Roll Forming Machine
Mode: CS-FORM-S
Capacity: custom-made
Function: custom-made
¡@
COLD ROLL FORMING MACHINE
CUT DOWN LOAD---NOTCH AND PUNCH---CUT-TO-LENGTH ---LEVELER---ROLL FORMING ---DECOILER
-----SAMPLES-----
| | | |
| --- | --- | --- |
| | | |
| | | |
| | | |
| ¡@ | | ¡@ |
---
Flat Sheet Slitting and Cutting Machine
---